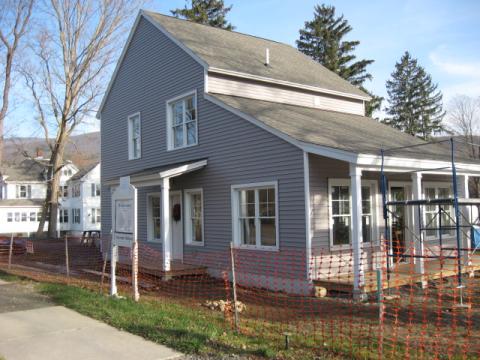 Our current building project is a three-bedroom, one and one half bath, house on the corner of Cole Avenue and Maple Street in Williamstown.
We had hoped to complete this house in Fall 2020, but the COVID pandemic has slowed down our building schedule, first with a three month shutdown last spring and then with a reduction in the number of volunteers on site to accommodate COVID restrictions.
The exterior insulation and vinyl siding has been completed and the volunteer crew is progressing on interior work. We now hope to have the house completed in late spring or early summer 2021. Once the Cole Avenue house is completed, we expect to start another house on the neighboring lot on Maple Street.
While we normally welcome worksite volunteers, we are not scheduling new volunteer groups or individuals at this time due to COVID restrictions.